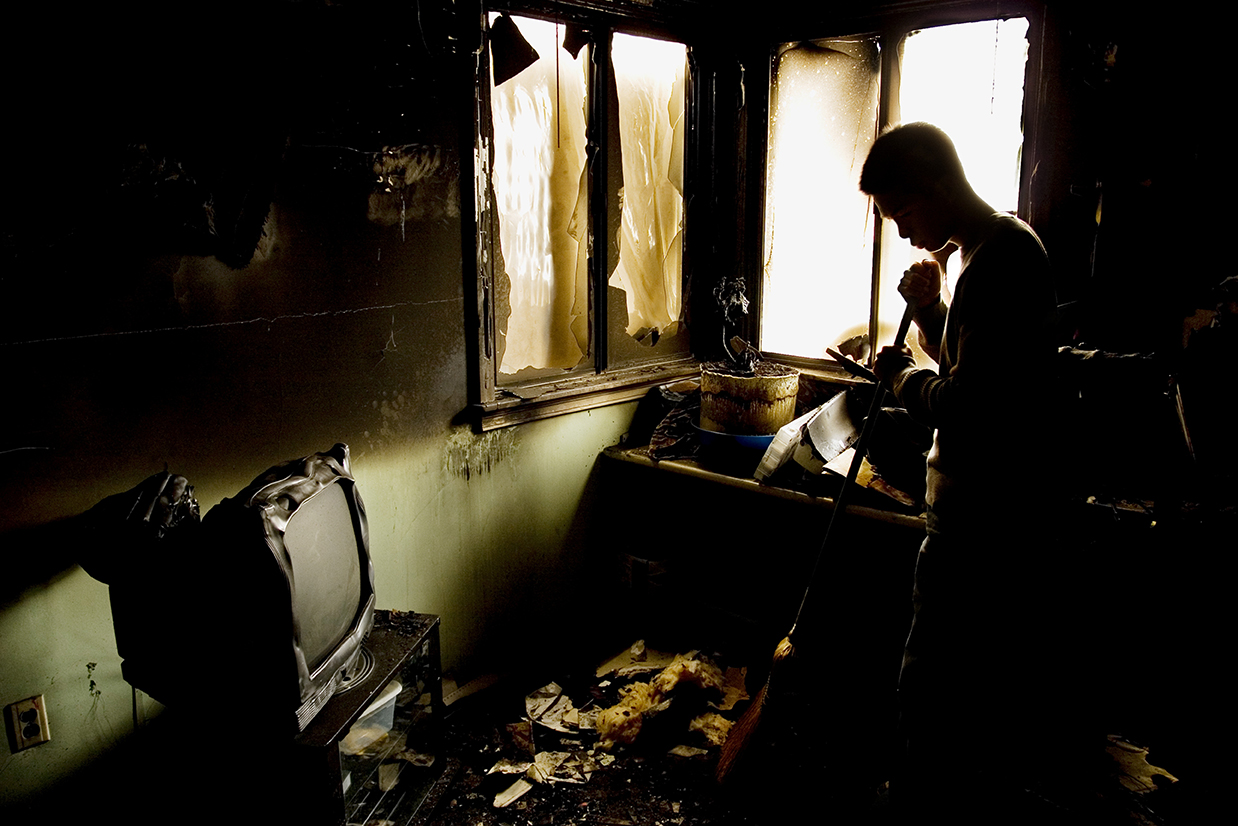 Are you living in an apartment, rented house or condo? Do you need renters insurance? After all it's up to the landlord to fix the building should it catch fire or be damaged by a storm. What about your personal property? Who will pay to repair or replace your belongings should they be damaged or stolen? Will your landlord's insurance policy cover the damages?
Unfortunately the answer is no. Your landlord's insurance will not cover losses to your personal property. His policy will only cover property that he has an "insurable interest" in. In other words the landlord can only insure property that he owns or has a specific interest in. Simply put you can't insure what you don't own.
Below will help you understand some renter's insurance information to be proactive. But, remember a public adjuster can help after an incident.
Renters insurance protects your personal property against loss or damage and also provides liability coverage should someone get injured while on your property. It is always prudent to insure your property but there are certain circumstances where a renter, such as a college student, may already have partial property coverage under a parents' homeowner's policy. Many homeowner's policies provide for dependents coverage for up to 10 percent of the parent's policy. As always, check with your agent to confirm coverage.
Premiums for renters insurance are very reasonable. Dependent on the location of the rental, size of the unit and value of your personal property, premiums can range from $15 to $30 per month. This is relatively cheap insurance for both property and liability coverages and in many cases will also pay for your additional living expenses should the damage to your unit render it uninhabitable.
Renters insurance policies generally provide two types of coverage that include personal property and liability. Liability coverage protects you from lawsuits alleging negligence on your part and resulting in an injury or property damage to another person. Coverage includes providing a legal defense and payment of damages should you be found liable.
There are two common types of renters insurance available: the Broad Form and the Comprehensive Form. The Broad Form covers your personal property for "named perils" specifically fire, windstorm, lightning, explosion, smoke, vandalism, theft, and water-related damage from utilities. The Comprehensive Form covers you for "open perils" that would include a wide range of events i.e. everything except those perils that are specifically excluded in the policy language.
Your insurance agent can best guide you to suggest a policy that fits your specific needs, location and risk exposure. Take the time to talk to your agent and get the right coverage for the right price.
For more information on New Jersey residential insurance adjusters visit: https://andrewknox.com/residential/