Commercial Insurance Claims
Beyond recovering losses, commercial clients need to resolve insurance matters quickly in order to minimize the impact on the day-to-day running of the business. A Public Insurance Adjuster can play a powerful role in facilitating that process, and Andrew K. Knox and Company has a proven record of helping our clients get the settlements they deserve.
Resume normal business operations as soon as possible.
Maximize insurance reimbursement, while limiting uninsured losses.
Protect market share and minimize lost business opportunities.
Lessen the burden of preparing claims and interacting with insurance companies.
Restore management focus on serving customer needs.
When you make the decision to engage Andrew K. Knox & Company, a certified public insurance adjuster will be at your site immediately to assess the damage and begin the process of recovery. Specialized executives will then be assigned in all areas of your claim, including construction cost estimators, personal property specialists, policy experts and certified public accountants. Each of these specialists will be coordinated by a dedicated public adjuster who is specifically assigned to handle your individual claim.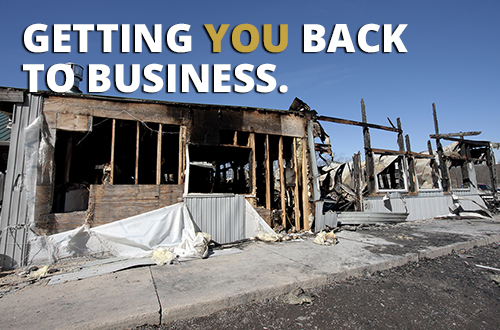 Andrew K. Knox & Co. and Chris Aldrich were such professionals during our insurance adjustment process. Chris kept us informed on every detail. I could not be more pleased with both his and the staff of Andrew K. Knox's efforts.