Residential Insurance Claims
In the event of unforeseen circumstances, insurance claims can be quite complicated, requiring much paperwork and documentation. But at the end of the day, the important thing is to get the settlement you deserve so you can start putting the pieces back together.
One thing you should know, however, is that you're not alone. A Public Insurance Adjuster stands by your side to help you:
Maximize insurance reimbursement, while limiting uninsured losses.
Lessen the burden of preparing claims and interacting with insurance companies.
Find the time you need to focus on getting back on your feet.
What to do if disaster has struck
The first step is to arrange for a conversation with one of our certified public insurance adjusters. This consultation will be provided to you free of charge, with no obligation to take further action. During this in-depth consultation, Andrew K. Knox & Company will:
Help you make sense of what is surely a chaotic situation. Few people have ever experienced a catastrophic loss firsthand.
Review with you the extent of the loss, existing policies in place, and the insurance companies involved.
Offer short- and long-term recommendations based on our extensive experience in loss consulting, including whether or not we believe we can help you and how.
When you make the decision to engage Andrew K. Knox & Company, a certified public insurance adjuster will be at your site immediately to assess the damage and begin the process of recovery. Specialized executives will then be assigned in all areas of your claim, including construction cost estimators, personal property specialists, policy experts and certified public accountants. Each of these specialists will be coordinated by a dedicated public adjuster who is specifically assigned to handle your individual claim.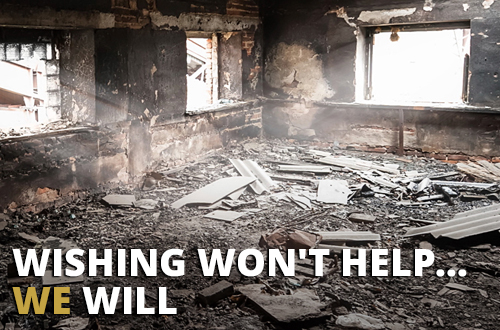 Thank you for your advocacy and guiding us through a complex system with a difficult adjuster. We never knew about public adjusters before our experience with the house fire, but would not hesitate recommend then, and you in particular, to anyone in a situation like ours.