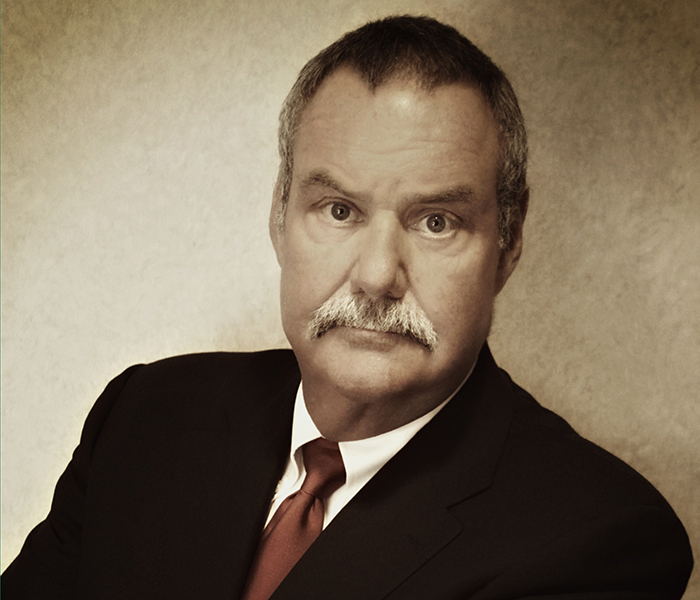 Accreditations
NAPIA Certified
Past President National Association Of Public Insurance Adjusters
Past President Ocean County Business Association
Director Kuwait Public Authority for Assessment of Compensation for Damages Resulting From Iraqi Agression
Borough of Island Heights Planning Board, Island Heights Sailing Foundation Advisory Board
200 Club of Ocean County Board of Trustees
Trustee Ocean County Sheriff's Foundation
Past Director of the New Jersey Public Adjuster Association
Founding President, Professional Public Adjusters Association of New Jersey
LESLIE L. KNOX MBA, SPPA
Chairman
A second-generation Public Insurance Adjuster, Leslie Knox grew up in the area – and in the business. His father, Andrew, founded Andrew K. Knox and Company nearly 60 years ago, and it has since become the largest, most well-respected public-adjusting firm in New Jersey.
Les' diverse background prepared him well for this multifaceted profession. He graduated with honors from Bethany College of West Virginia with a BA in history and economics, later securing an MBA in management from San Francisco's Golden Gate University. He worked as a micro-economist for a Fortune 500 Company in the oil industry, and then became a Product Manager for a multinational corporation, where he lived in Belgium and oversaw operations in North Africa, the Middle East, Scandinavia, Western Europe and the Communist Bloc.
After transitioning into the public adjustment field, Les earned his certification as a Senior Professional Public Adjuster (SPPA) from the National Association of Public Insurance Adjusters (NAPIA). In 1991, he served as Director of Loss Adjustment for the Government of Kuwait, Public Authority for Assessment of Compensation for damages incurred from Iraqi aggression. In that capacity, he assisted in the preparation of claims for war reparations that were ultimately presented to the United Nations Security Council.
Les' exhaustive background in property-loss adjustments encompasses all phases of property valuation, whether commercial, residential or governmental. He hires and trains all property-loss adjusters and personally supervises each and every client account.
A past president of the Ocean County Business Association (OCBA), Les is a former President of the National Association of Public Insurance Adjusters (NAPIA) and a past Director of the New Jersey Public Adjusters Association. He also serves as a Trustee for the 200 Club of Ocean County and as Trustee for the Ocean County Sheriff's Foundation. Les is the Founding President of the Professional Public Adjusters Association of New Jersey.