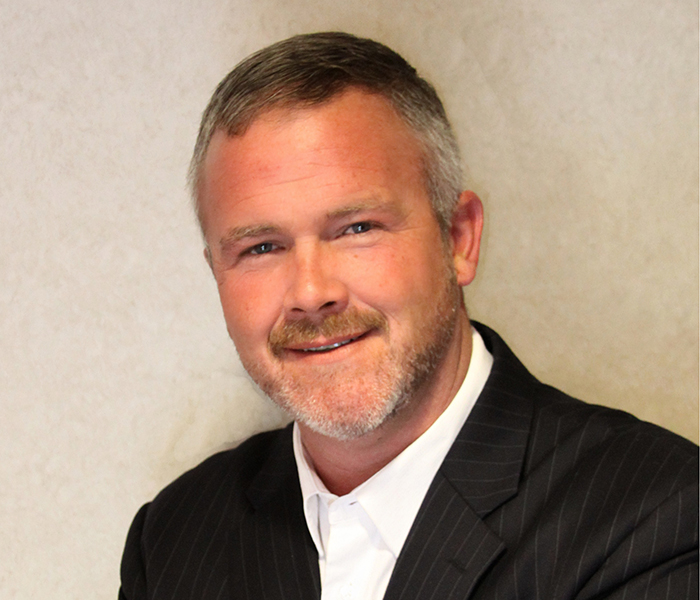 Accreditations
President, National Association of Public Insurance Adjusters
Plans Team Manager, New Jersey Urban Search & Rescue Team, (NJ-TF1)
Firefighter, Whitesville Fire Department
Past- Deputy Fire Coordinator, Zone 4- Ocean County Fire Coordinator
Past Trustee, Ocean County Business Association
Past Fire Chief, Pleasant Plains Fire Department
Past Deputy Coordinator, Toms River Office of Emergency Management
Past Fire Commissioner, Jackson Twp. Fire District 1
Past Program Liaison, Donovan Catholic Football
Licensed Public Adjuster in: NJ, PA, DE, MD, VI, NC, SC, TN, TX, CO, WY, MI, MN, IA, KY, FL, AZ, NM, LA
Chris Aldrich
President
Chris has a unique background that enables him to provide essential disaster recovery services to both commercial and residential clients of Andrew K. Knox and Company. With an extensive and diverse history of serving the public in both the fire service and emergency management, Chris is capable of taking full charge of any post-disaster scene and coordinating the immediate loss mitigation and recovery efforts required by both commercial and residential property insurance policies. Coupled with his management experience in the heavy construction industry, Chris is well-positioned to offer a unique range of talents and services to those suffering catastrophic loss that is unequaled in the claims industry.
Before joining Andrew K. Knox & Company, Chris managed his family construction company which provided central New Jersey with a wide array of construction services, including but not limited to, site, utility and infrastructure development and commercial building construction. Chris later transitioned into the role of Project Manager for a number of large commercial property developments where he further honed his skills and expertise in the construction industry. This expertise allows Chris to provide our clients with firsthand construction cost estimates, proving their losses and maximizing post-loss recovery utilizing a base of knowledge that is superior to other adjusting firms.
After many years of experience as one of Andrew K. Knox and Companies top adjusters, Chris was promoted to the position of Vice President. In that role, Chris's natural leadership qualities shined and led to his eventual promotion to President of the firm. These same leadership qualities led to Chris being elected as an officer of the National Association of Public Insurance Adjusters (NAPIA) where he serves as the organization's President. Chris has lectured on numerous occasions on Public Adjuster ethics at various NAPIA meetings, the First Party Claims Conference (FPCC), and The Professional Public Adjusters Association of New Jersey (PPAANJ).
Simultaneous with his Public Adjusting career, Chris has maintained a longstanding career as a volunteer in emergency services. Chris began his career in the fire service at the Pleasant Plains Fire Department in Toms River, New Jersey working his way through the ranks to "Chief of Department" serving from 2005-2007. He also served as Deputy Coordinator with the Toms River Office of Emergency Management from 1996-2010 where he was responsible for all phases of incident management during man-made and natural disasters. In 2007, Chris was awarded the "Lifesaving and Heroism" award by the Toms River Township Council for the selfless actions of he and his crew in saving the life of a suicidal male. He holds numerous incident, fire and rescue certifications and studied at Louisiana State University for Firefighter 2 as well as the National Fire Academy in Emmitsburg, Maryland.
Chris currently serves as a firefighter with the Whitesville Fire Department of Jackson Township and is a past Fire Commissioner in Jackson Township Fire District 1, where he oversaw the management and budget of the fire company. Additionally, he served as Deputy Fire Coordinator with the Ocean County Fire Coordinators Office and is responsible for coordination of fire department activities in Manchester, Jackson, and New Egypt (Plumsted) townships from 2009 until 2019.
In 2019, Chris was asked to join the prestigious New Jersey Urban Search & Rescue Team (NJ-TF1) that works nationally on large scale disasters as a member of their planning component, serving as Plans Team Manager.
He is also honored to be an instructor at the Rutgers University Center For Executive Leadership In Government. While volunteering most of his free time to the fire and emergency management services, Chris somehow manages to give even more back to the community by serving as President of the Donovan Catholic Booster Club and Assistant Coach of the Toms River Raiders Football. Chris is also Vice President of Beach Days For All, a 501c3 non-profit that helps build better beach accesses for handicapped people.  Chris is also a past Trustee of the Ocean County Business Association.
Chris is licensed in New Jersey, Pennsylvania, Delaware, Maryland, Virginia, North Carolina, South Carolina, Tennessee, Texas, Colorado, Kentucky, Iowa, Mississippi, Arizona, New Mexico, Wyoming, Minnesota, Louisiana, Georgia, and Florida.